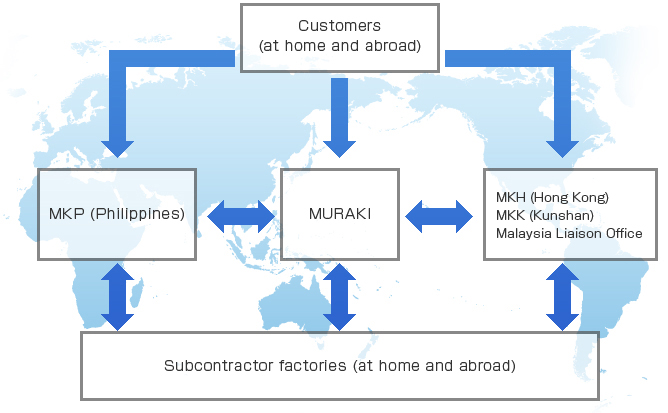 MKP,INC.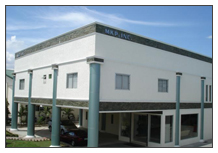 MKP, Inc. was established as a subsidiary of Muraki in the Philippines in September 2000.
At first, its operations were limited to chemical analysis services and the provision of parts and information to customers in the Philippines and ASEAN countries. Then, in June 2001, a processing line for 1.8-inch HDD bases was set up.
After starting with only eight local employees, MKP grew steadily into a 600-person company in January 2007.
Certified for ISO 9002 in November 2001 and for ISO 14001 in January 2006.
We will continue to reinforce, expand and develop MKP as a key base of our Precision Components Division to provide parts and services in the Philippines, as well as to the ASEAN region and Japan, and to fulfill our corporate responsibility, and to make a contribution to society.
MKP,INC.

Lot 14 Block 18 Phase Ⅳ,Cavite Economic Zone,Rosario,Cavite,Philippines.4106
TEL 63-46-437-2181 / FAX 63-46-437-2183
MKH LTD.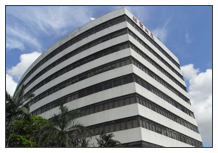 MKH Ltd. was established as a subsidiary of Muraki in Hong Kong in May 2002.
It is our Precision Components Division's key base in China and operates as the parts supply hub for outbound and inbound transactions, as well as domestic transactions in China.
MKH LTD.

Suite E, 10 Floor, Cameron Plaza. 23-25A Cameron Road, Tsim Sha Tsui Kowloon, Hong Kong.
TEL 86-852-2739-0488 / FAX 86-852-2739-3775